---
---
Friday already? My brain is still on Labor Day Weekend mode, but I guess I'm a little behind this week.
I'm still in a post-vacation fog after returning from my second trip to Las Vegas this summer, so I took to Etsy this week to dig up some fun fashion finds for you. In case you couldn't tell, I'm a big fan of Etsy and have a real appreciation for anything hand made.
Since just about anyone can open an Etsy shop, there's often a lot of junk to weed through, but that's kind of the fun part, and makes it even more rewarding when you find something good.
It didn't take me long to find something good this time around, and that something good is a handmade lingerie shop called "On the Inside." I was immediately drawn to this shop because of their tagline, "Comfortable Lingerie, Lovingly Made." Sexy + comfortable is a winning combo in my book, and I think shop owner Elise Olson really hit the nail on the head with her company description.
"I love making women feel good, inside and out. I truly believe that if you are comfortable, you look and feel more sexy. This is what I strive to do with every piece of lingerie that I make for you."
In addition to being incredibly cute, most of the lingerie can be ordered in a standard size OR custom made based on your own measurements at no extra charge, which really alleviates the risk of buying lingerie online.
And now for some of my favorites from the shop…
**Please note that these are not Boudoir Coterie images, they are directly from the Etsy shop**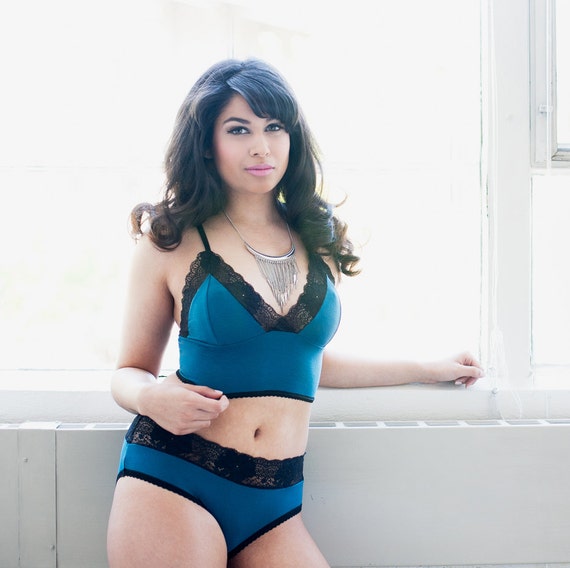 I love everything about this set! I love the color, the fact that it's made from soft bamboo jersey fabric, it's sexy, and being modeled by a gorgeous woman with curves.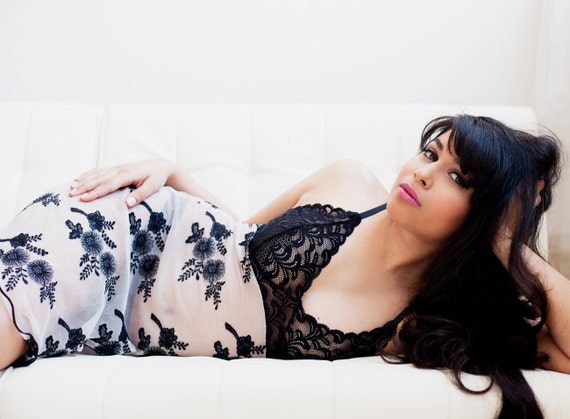 I'm a sucker for a pretty nightie that's actually comfortable enough to sleep in, and this one looks like it fits the bill.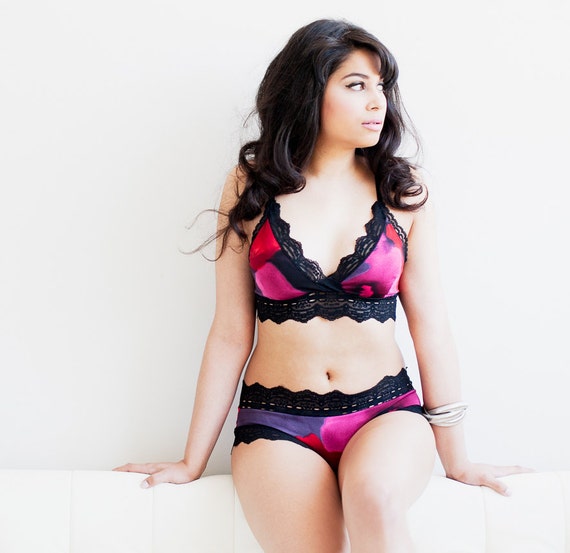 Here's another great set. I love the how the black lace and bold colors make it perfect for a boudoir session, but it's also practical enough for every day wear.
In addition to all the unique styles on the site, On the Inside also offers panty and lingerie set of the month clubs. How neat is that? It's never too early to start holiday shopping!
Feeling inspired by something you saw here? Give us a call or shoot us an email to schedule a boudoir session today!
Nicole
© Copyright Boudoir Coterie - Designed by Pexeto